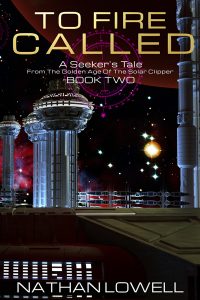 There'll be dancing around the May Pole! To Fire Called was published last night and is available right now on Amazon.
Yes, it's only available on Amazon.
Yes, I'll be putting the paperback together ASAP.
Yes, Podium has the file and will put out the Audible version as soon as they can.
No, I'm not publishing another book this month.
Next in line is Suicide Run but it will be at least two months – probably more – before it's out.